Back to all posts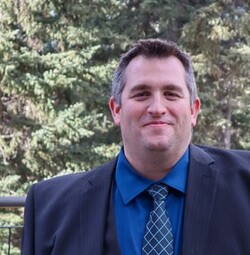 Parents and Guardians of Crescent Valley Students,
Summer…is…here!  I think all of us must be excited to spend some much deserved time with our families and rest.  Staff and students should be commended on their hard work, and push through to the end of the year.  We all know how difficult that can be, especially as the weather gets better.  Nonetheless - we've all made it.  The end of another school year means soaking up the sun, enjoying opportunities to camp, spending time outside and maybe even getting a bit of traveling in!  One other thing that this end of the year brings us, is the promise of new beginnings.  That's why I'm messaging you during the first week of summer.
It's my privilege to be named as Principal of Crescent Valley School, and I would like to start by thanking my predecessor, Mr. Armstrong, for his years of service.  I still can't believe how lucky I am to be able to lead such an amazing group of staff and students.  I hope you know how important your student's education and wellbeing is to all of us.  As you move into summer I want to be able to tell you what's important to me about this next year.  First and foremost; I believe in doing what's best for our students.  Secondly I believe in the power of relationships.  
What does this mean to you, your family and our staff?  It means the education of your student, and their wellbeing is our top priority.  We do this by working together and strengthening our relationships with each other.  This doesn't mean that we're lacking - it means that we believe in ever improving what we do - all of us.  We will strive for excellence.  We value teamwork and we value community.  More importantly, before I sign off - I want all of our families to know that Crescent Valley is a community school; that we are your school. 
…I can't wait to see you all in the fall.  

Mr. R. Maguhn
P.S - Pass on a message to the kids for me?  Tell them Mr. Maguhn says enjoy your summer!!!! (and) Find something awesome to read on those rainy days!!! ;)