Back to all posts
Posted on
All Registrations Now Open for Students in Grades JK to Grade 7 2023-2024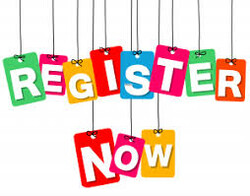 Let's Get Ready to Learn! 
Junior Kindergarten and Kindergarten registration for the 2023-2024 school year will be open on Monday, February 6th.
Starting your learning journey in Junior Kindergarten or Kindergarten is an exciting time for children and their families! 
Please check out the virtual tours that are available online.  Also included is a short video that will give you a glimpse into what makes Crescent Valley School a great place to get ready to learn!
Make sure to register for Junior Kindergarten or Kindergarten before April 30, 2023, for a chance to win a Chromebook for your family. All registrations confirmed prior to April 30th will be entered into a draw to win a Chromebook. Once winners are confirmed and announced, Chromebooks will be delivered after September 30th to be distributed to the lucky winners.
NEW! Alberta's Child Care Subsidy could assist you with the cost of your child's program. Find out more today! Parents interested in our JK 3 and JK 4 program, please inquire about a JK brochure that offers an opportunity to investigate reduced fees.